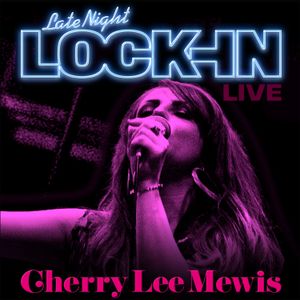 Well you asked and we delivered! After many a request for Cherry to release a live album - here it is in all it's glory and suitably called Late Night Lock In as we're all on lockdown right now! But listening to music is very much allowed so order a copy, close your eyes and pretend you're at a Cherry gig and sing along to crowd favourites such as Man Overboard, Come Back Home, Meet Me At The Station, Time Limits, as well as Cherry's version of Wade In The Water, All You Need and much more! 
Recorded over three separate performances from 2018 & 2019, this is an album you simply must add to your Cherry collection, the one album that truly captures that high energy CLM vibe, only experienced live. Recorded alongside Cherry's faithful band of Max Milligan, Robbie Stewart-Mathews, Nick Slater, Brian Greene and with special guest Lee Vernon on blues harp, this is a hotpot of bluesy soulfulness at it's best. 
Order TODAY on the BUY NOW button below, £11 includes CD album and postage. We understand in these tough and trying times, a lot of you will be out of work or living off a low income, so we have the option to donate what you can to receive an MP3 version of the album instead. Just press the donate button below.
We hope to see you on the road very soon, please stay safe and let us know here at CherryJam, what you think to Late Night Lock In!